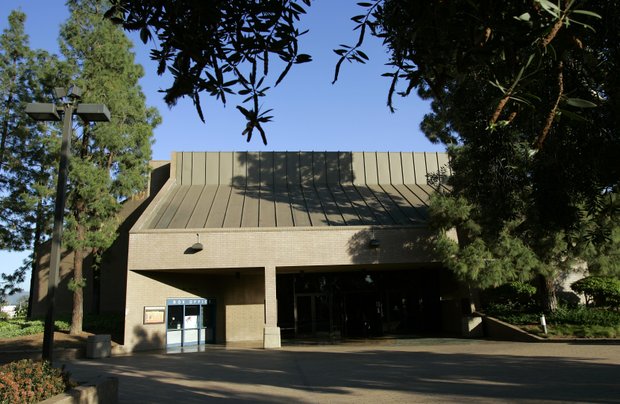 ECPAC Theater main entrance and box office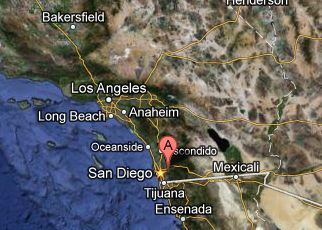 General Location of the Theater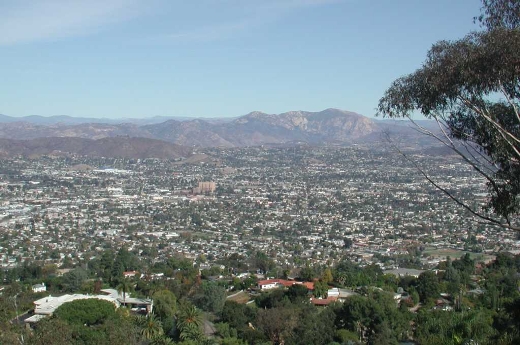 El Cajon Valley from Mt. Helix. The ECPAC theater is near the multi-story structures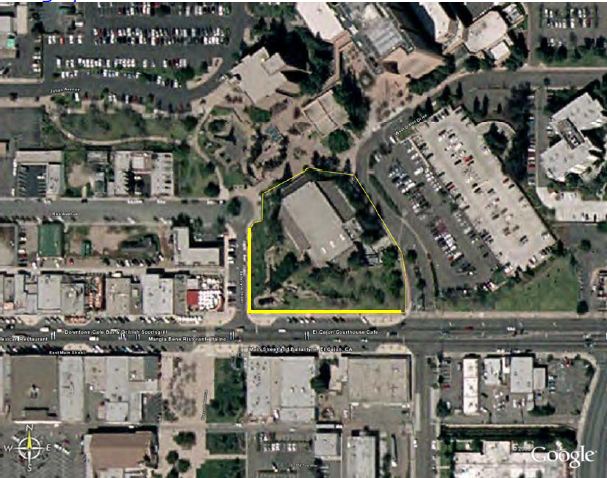 Theater in El Cajon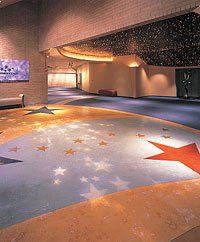 ECPAC Lobby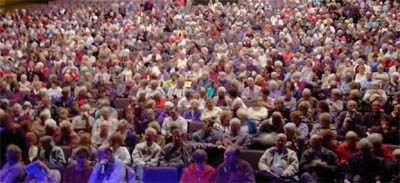 Typical audience ready for a GCCA concert at the ECPAC Theater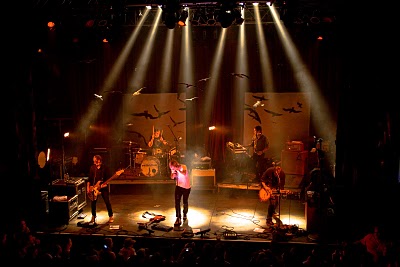 Switchfoot starting their 2009 national tour at ECPAC -- sold out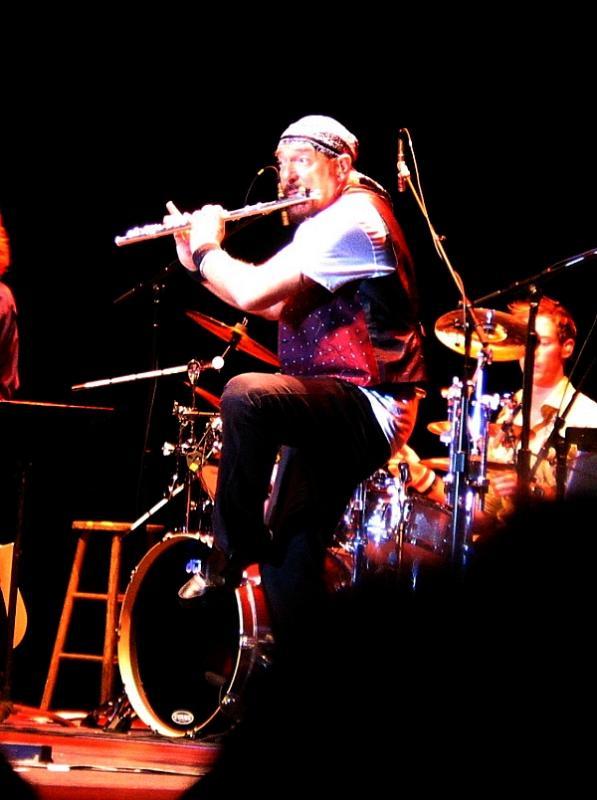 Jethro Tull's Ian Anderson at ECPAC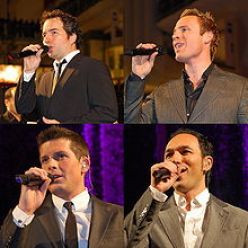 Canadian Tenors at ECPAC (GCCA Concert)
Venue Details
Built as a concert hall in 1977 the East County Performing Arts Center is located in the heart of downtown El Cajon. Roughly 200,000 people come to events in or around the Center annually and over 55% of the Center's patrons come from outside the east county area. San Diego Magazine voted ECPAC the "Best Acoustic Venue" in the 2004 Best of San Diego Edition. The city has roughly 100,000 residents and is only 16 miles from downtown San Diego, the 8th largest city in the United States and the second largest city in California, with 1.3 million people. San Diego County population is 3,095,313, the second largest county in California, and larger in population than 21 states.
Auditorium
The Auditorium features continental seating with 1098 permanent seats in 27 raked rows of approximately 50 seats each. There are no center aisles. There is space to accommodate 12 wheelchairs. Thirty-two (32) seats are available in the pit area.
Permanent Seating: 1098
Wheelchair Spaces: 12
Pit Seating: 32
TOTAL: 1142
Stage

3,220 square feet (70'W x 46'L)
Orchestra Pit accommodates 70 musicians
Complete drapery
Artist Accommodations

1 Green Room
1 Star Dressing Room at stage level with restroom and shower
2 Chorus Dressing Rooms on the 2nd floor with restrooms and showers.
2 overflow dressing rooms on 3rd floor (no facilities)
Load In

The dock is wide enough to accommodate two (2) semitrailers 48ft in length. Note: the dock will not accommodate a full-size semi-trailer (48ft) and the tractor truck. The tractor must be removed to allow traffic on W.D. Hall Drive. The dock door entrance is located on the upstage right side of the stage. The dock height from driveway is 3'4" and the loading door is 8' x 11'.
Sound System Overview

The East County Performing Arts Center contains a professional sound system designed and installed by Clair Brothers Systems. (the following should be confirmed) It is an analog mixer.
House PA System

Main house PA consists of eight (8) Clair signature R-3T speakers hung stage left and right in vertical 2x2 clusters. Front fill is supported by four Clair RC-80 speakers, with one cabinet hung under each R-3T stack. A center cluster consisting of two (2) Clair Brothers R 2 D two-way speakers, provides all necessary house fill. Low end is supported by two (2) JBL SR47-19A double 18" sublow cabinets.
House PA Amplification -- The CBX25 (QSC MX3000a) amplifier delivers 1250 Watts @ 4 Ohms, and drives the low end transducer of the R 3 T speaker cabinet. This transducer is capable of handling about 600 watts. This amplifier will also be used to drive each JBL sublow cabinet, which is capable of handling about 1200 watts @ 4 Ohms.
Midrange of the R 3 T cabinet is driven by the CBX15 (QSC MX2000a), which delivers 725 watts @ 4 ohms. This transducer is capable of handling about 300 watts.
The high end of the R 3 T is driven by the CBX8 (QSC MX1000a), which delivers 400 watts @ 4W. This transducer is capable of handling about 150 watts @ 16W.
Center Cluster and Front Fill Amplification -- The CBX12 (QSC MX1500a with UFC2 internal crossover) amplifier delivers 600 watts @ 4 ohms, 400 watts @ 8 ohms, and drives both the lows and highs of the R 2 D center cluster. This cabinet's low transducer being capable of handling about 150 watts @ 16 ohms.
A separate CBX12 amplifier powers the RC-80 front fill cabinets. This is a 4W two-way speaker capable of handling about 400 watts.
All amplifiers are housed in fan cooled racks, powered via a Lyntec Sequential Power remote on/off system.
Lighting Equipment

ETC Obsession Lighting Console
Elipsoidals -- ETC 36 degree; ETC 26 degree; ETC 15/30 degree zoom; ETC 19 degree; 6x16 1000W; 6x12 750W; 6x9 750W; 32x10 500W; 32x 8 500W
Fresnels -- ETC Pamel 750W; 8" 1000W
PARs -- ETC Pars 750W
Striplights -- 8' 300W ea. (4 circuits)
Cyc lights -- 1000W ea. (4 light units per instrument)
Followspots -- 2 Strong Truss Troopers HMI 1.2K; 2 Strong HMI 575 (Metal Halide) spots (approximately 100' throw to stage).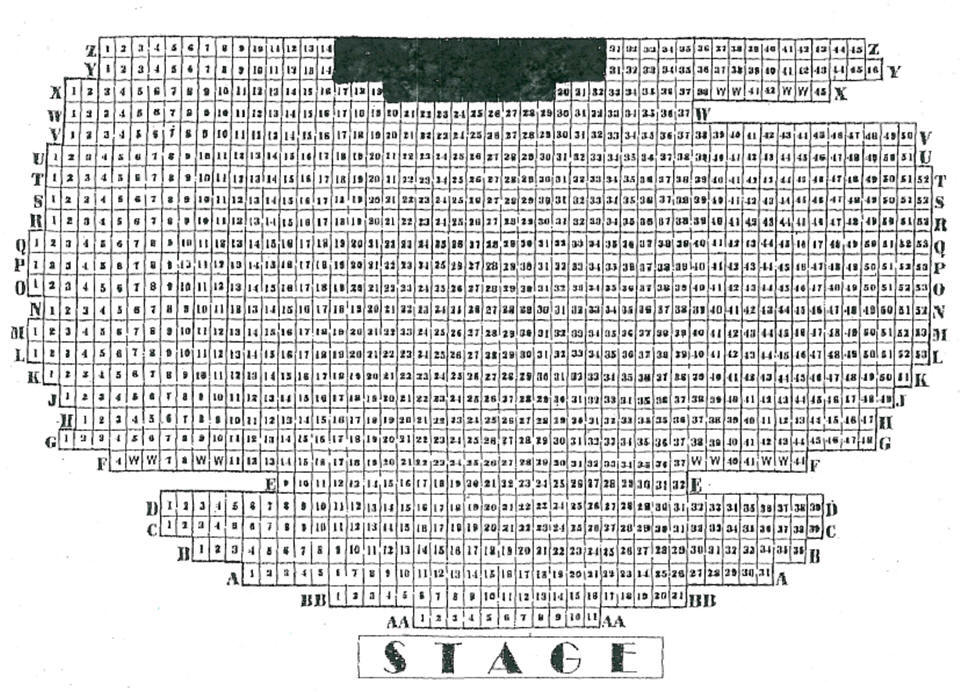 Seating Chart. 1098 permanent seats, 32 seats in the orchestra pit (1030) plus 12 wheelchair locations: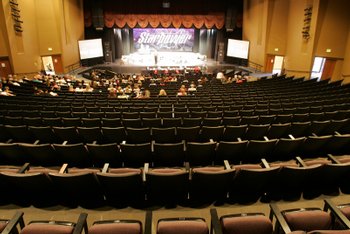 From the back of the theater to the stage with a local dance show in progress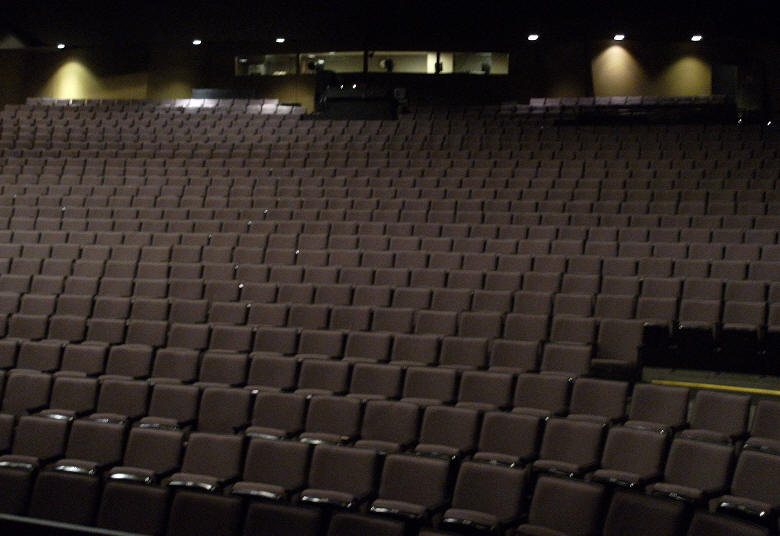 Seats from the stage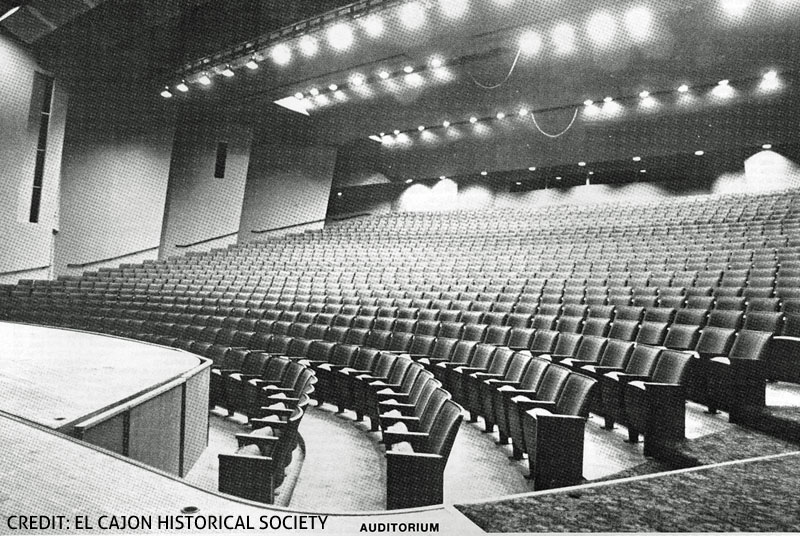 Historical Picture of the auditorium Seating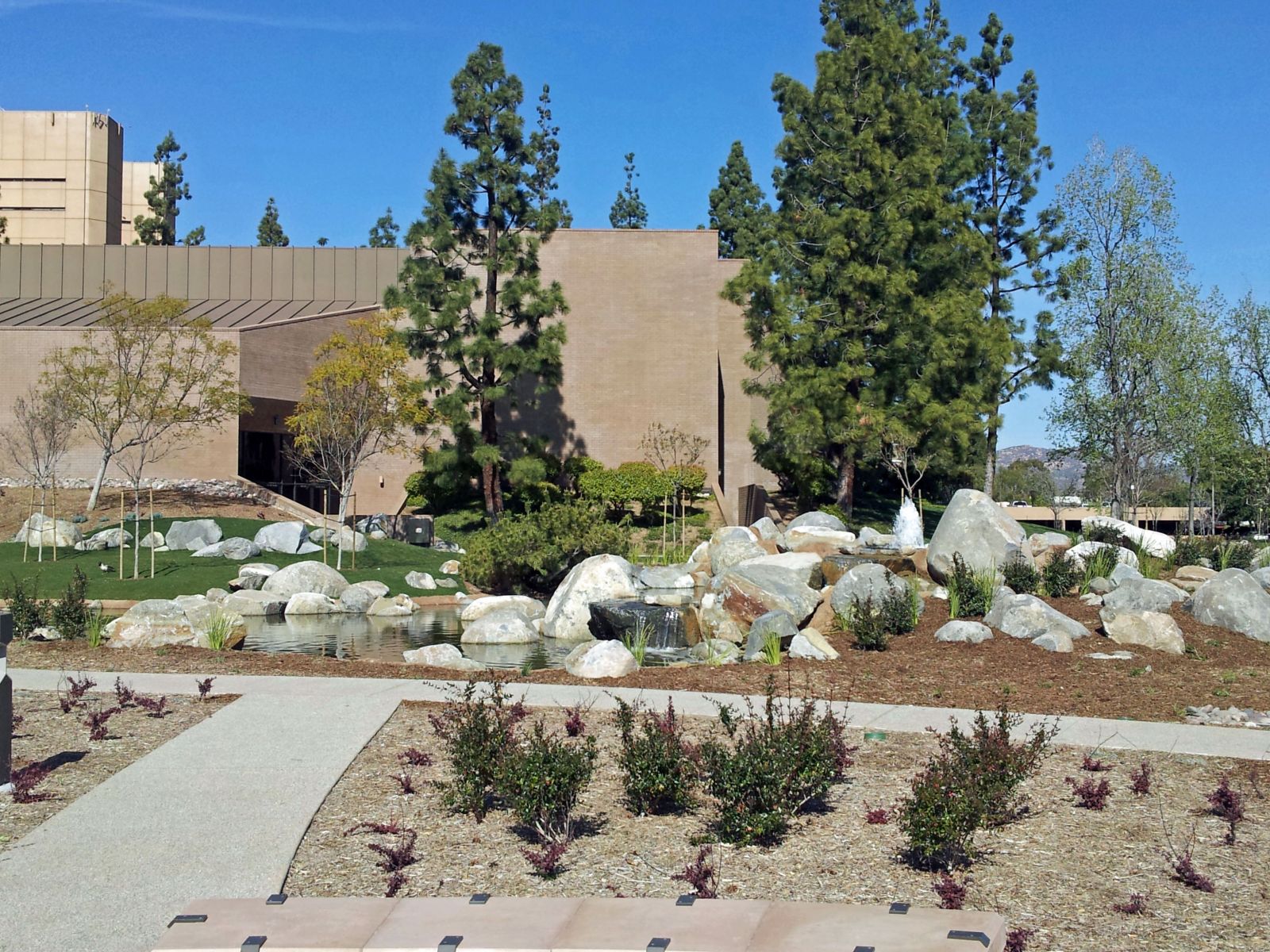 Water feature and ECPAC Theater from Main Street, El Cajon